Nature walks in Mabira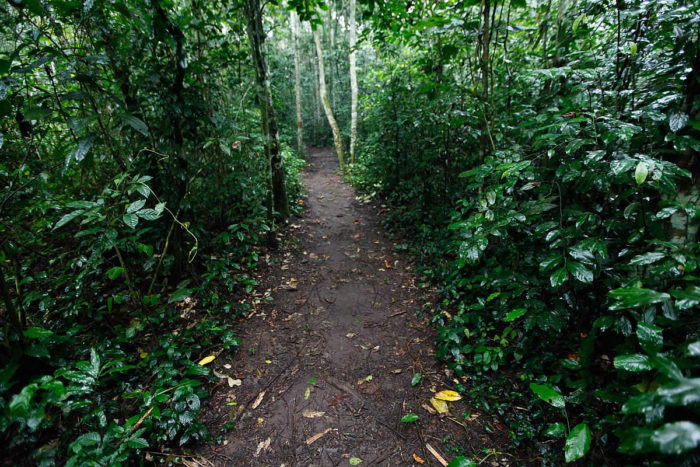 You can go for a guided nature walk with a well-trained ranger to keep you safe and also guide you around the forest as you search for different attractions that live in this forest. There are about 23 different small mammal species living in this forest composed of over 312 species of trees, there are primate species like the monkeys, there are animals like the squirrels, wild pigs, among others. The guide will help you identify the different tree species and animals as you meet them during your walk.

It's a great birding site.
Mabira forest is a sanctuary to over 315 different bird species including birds like Cassin's Hawk-eagle, the White-bellied Kingfisher, the Grey Parrot, the yellow-crested, Brown-eared, Cassin's Spinetail, White-spotted, Afep Pigeon ,Dusky Long-tailed Cuckoo, purple throated cuckoo, Fluff tail, Black-shouldered, Blue-throated Roller, the Sabine's Spine tail African Dwarf-kingfisher, Speckled Tinker bird, Nightjar, Forest Wood hoopoe, African Pied Hornbill and many more others just as you will see them as you walk through the forest. The very keen bird watchers will be thrilled by the big number of bird species that they will be able to see. You might be able to see more than half of the total population of birds in that forest and you are free to take as many pictures as you possibly can for your own collection. This is the main attraction found in this.
Butterflies.
Mabira forest is a home to  over 218 butterfly species and this  makes it a great site for butterfly watching. The forest also houses over 97 species of Moths.  For butterfly loves, we recommend a walk through the forest and you will not regret your decision. The walk in search for the butterflies ends with spectacular views of  the magnificent Griffin falls.
For more information,
Email; info@mondsafaris.com